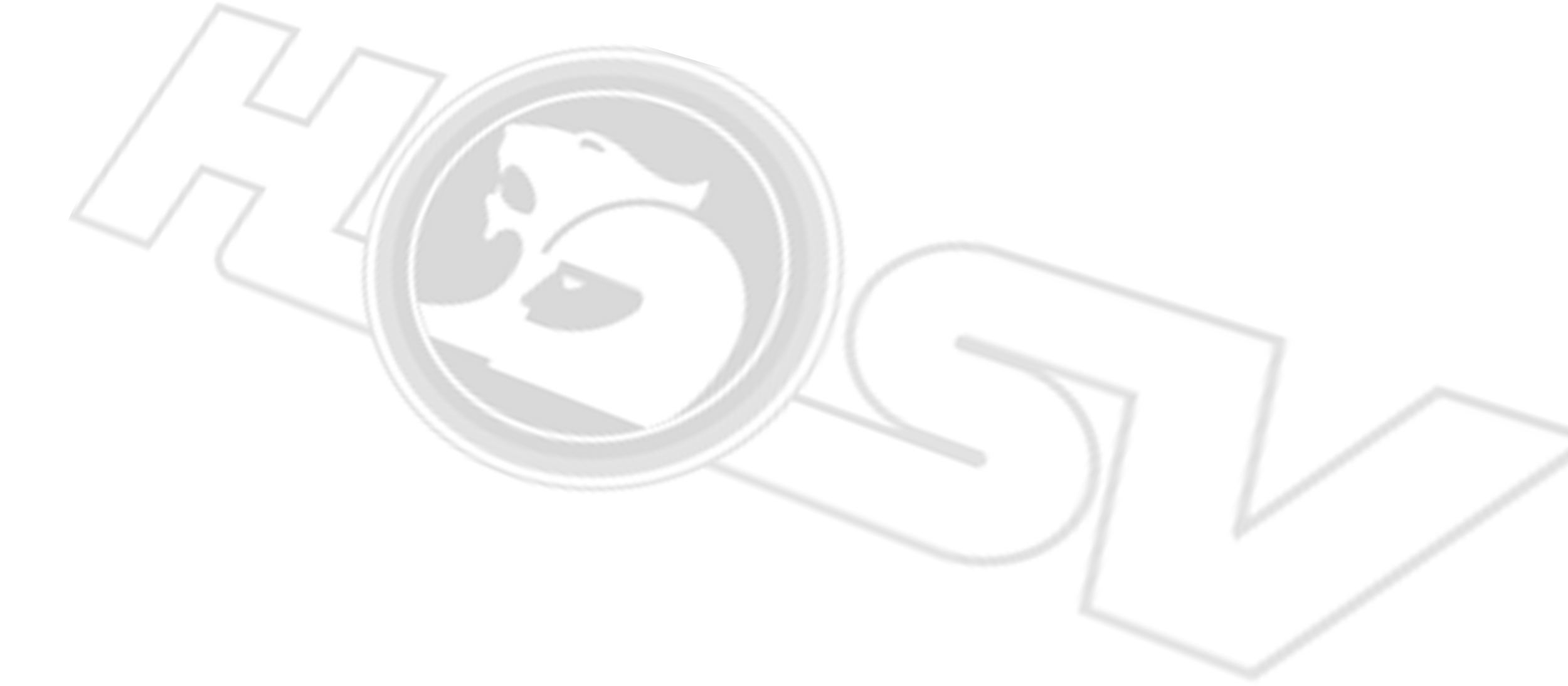 HSV E SERIES GTS
CUSTOM FRAMED CAR ART
OFFICIAL HSV LICENSED PRODUCT
CUSTOMISED TO MATCH YOUR CAR
FRAMED & READY TO HANG
MEASURING A HUGE 1.11m X 0.84m
DESIGNED BY AUSTRALIAN ARTIST JAMES BAILEY
FRAMED IN AUSTRALIA
ONE OF ONE SERIES DETAILS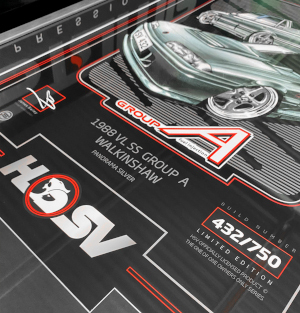 Premium Personalised Service
Once an order is placed our team will contact and work with the HSV E SERIES GTS owner to ensure that everything about the vehicle is captured accurately. A digital image of the artwork will be sent soon afterwards for confirmation.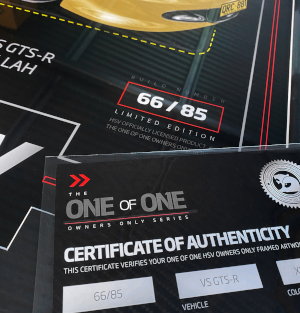 Build Number
The build number identifies the vehicle helping to reinforce the integrity and authenticity of the vehicle. Presented alongside the number of HSV E SERIES GTS cars produced highlights the exclusivity & rarity of the vehicle.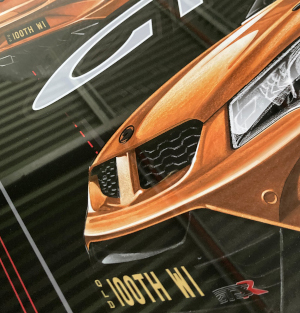 Custom Plates
Personalised Plates help make your vehicle standout. That's why STOMP goes to great lengths to match number plates EXACTLY to ensure this trait is carried through to make the artwork unmistakably your car.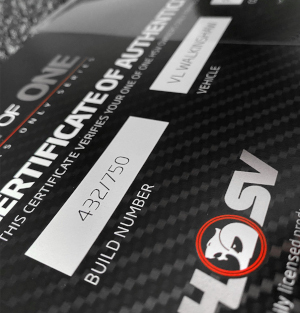 Certificate of Authenticity
Attached to every HSV E SERIES GTS drawing in the ONE OF ONE SERIES, the certificate of authenticity, personally signed by artist James Bailey, will demonstrate that you are holding a genuine original Holden Special Vehicles licensed artwork.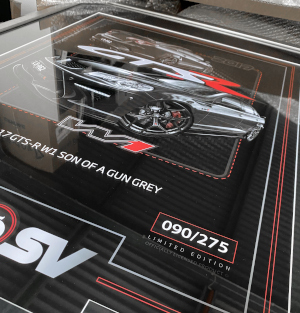 Presentation
Once confirmed, the owners very own original ONE OF ONE artwork will go into production. Each highly detailed artwork is produced using premium materials and techniques. The final product is presented in an oversized frame measuring:
1110mm (H) x 840mm (W)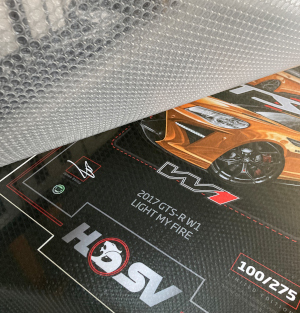 Delivery
The framed picture will typically take 2-3 weeks from the owner confirming all details are correct, to dispatch. The ONE OF ONE SERIES is available for delivery to HSV E SERIES GTS owners in both Australia and New Zealand.
More From This Category
OWNERS FRAMED ARTWORK
From $749.00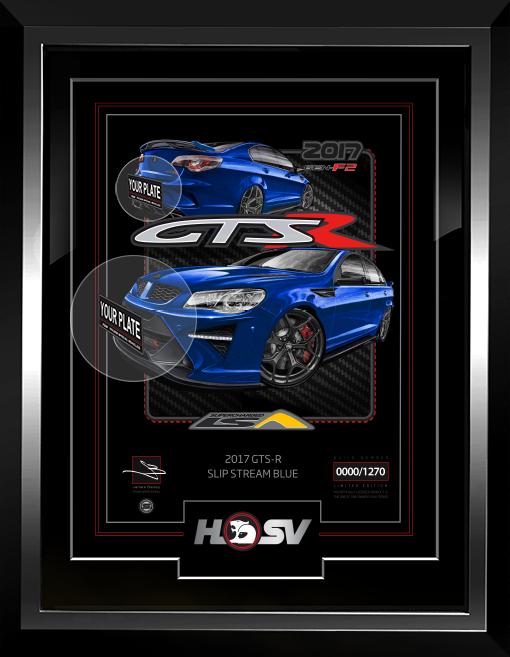 OWNERS ONLY SERIES
From $749.00